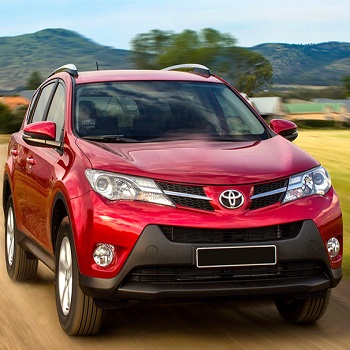 Mumbai, the all-time favorite 'Bombay' is the city of dreams and stardust. The financial capital of India has engraved its special place in the heart of millions of people. It hosts almost 22 millions of people of various cultural backgrounds. 'Mumbaikars' maintain a fast-paced lifestyle and the majority of them need to travel multiple places several times inside or outside town. Hence, city-dwellers here often remain in search of trustworthy car rental services to get a car on rent in Mumbai for outstation and within the town visits. From such technically innovative car-rental companies they can hire any kind of cars according to their budget and comfort, starting from small-sized cars big SUVs are available at their stores which the renters can choose to self-drive or hire with world-class drivers.

Benefits of renting a car:
1. If you are leading a busy city-life then you may find it easier to hire public transport for you every day getting around. Maybe someday, you feel a need to go outside the city. Just rent a car for outstation in Mumbai which can be an ultimate stop-gap.
2. Renting a big or small car for the whole day can cost you a lot. But just to serve your purpose for a particular time is just the right compromise to do.
3. For a long trip for outstation, definitely, a rented car is a better choice as it keeps away all the pressure from your own vehicle. For a longer miles drive, you need not be worried about the tear and wear then!
4. Different 'aged' vehicles cost separate amounts of money while running long distances. Hence, renting a new car is definitely a smarter choice than driving through your old car.
5. With a rented vehicle there is no need to get worried about the repair and maintenance issues. The rental company will offer you one in the best condition.
6. Want to go on an adventure with your family? Renting an SUV or a jeep can make your job easy. This way you need to have to put your personal vehicle on the road.
7. If you need to make a road trip and you are unsure that you can self-drive the unknown distance? You can hire a car with a professional driver.
8. If you are planning to buy a new car but do not know which one to buy, renting a car can be a great help. Renting any desired vehicle can make a good try for your purpose.
9. You may get multiple options for luxury cars when you want to go somewhere in style or want to transport some special clients or guests. From a wide variety, you will definitely find one to match your needs.
10. For business meetings, people often judge their clients on their vehicles. Hence, renting a luxury car for those occasions can be beneficial for you.
Thus, renting a car in Mumbai for outstation enables you to hire the desired vehicle for how long you want.
This entry was posted on September, 10, 2019 at 14 : 55 pm and is filed under Tour Travel. You can follow any responses to this entry through the RSS 2.0 feed. You can leave a response from your own site.